At $229, you can't beat it with a stick - Weehoo® WEEGO™ bike trailer and stroller
The weeGo isn't perfect, but it's packed full of great features for its $229 price tag. Its unique stroller wheel can swivel or be locked into place.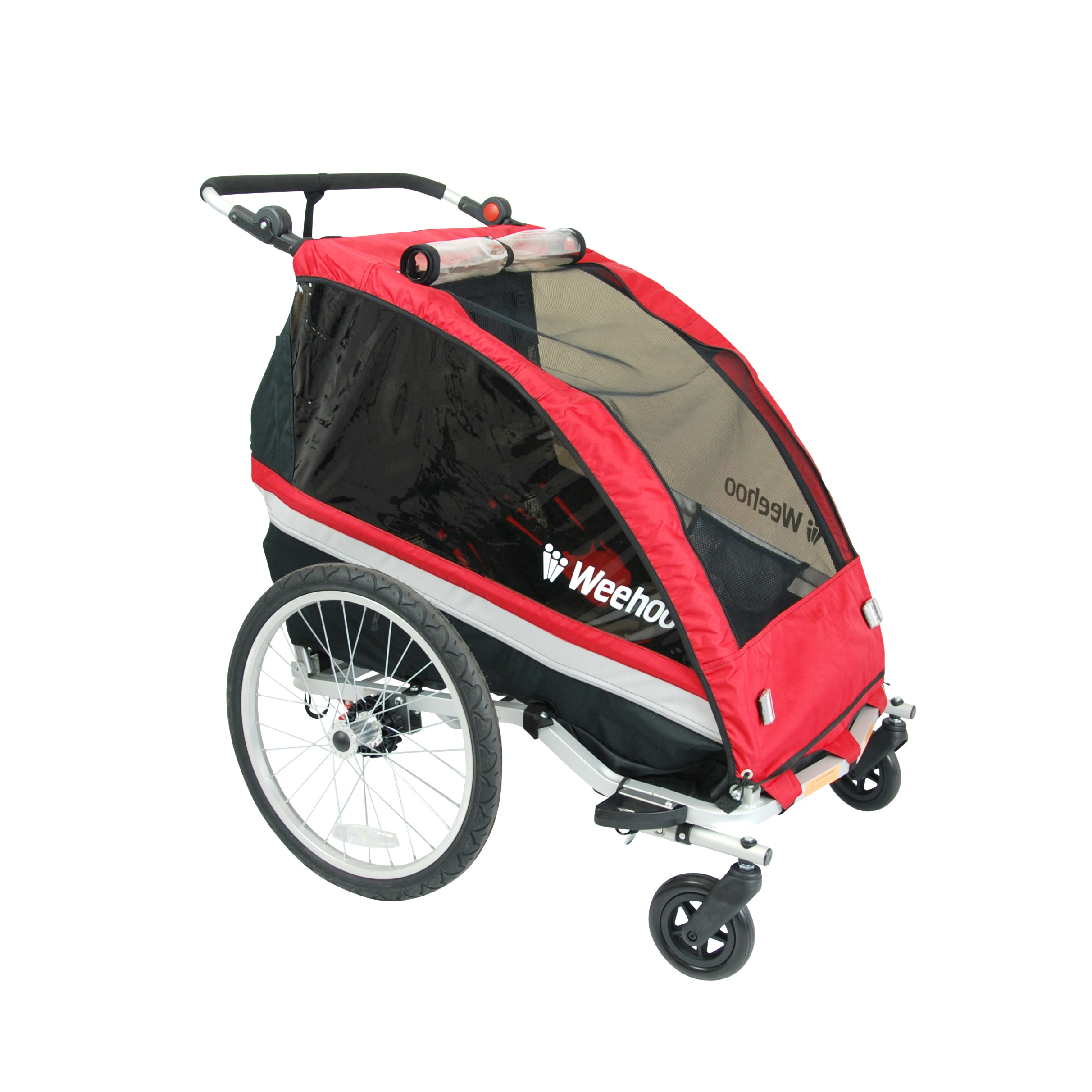 Product Specifications
MSRP:229
Rating: Highly Recommended
Weight: 26 lb.
Tire Size: 20"
Suspension: 2
Inside Height: 28"
Inside Width: 24"
Stroller Kit: Dual Swivel Stroller Wheels